Beyond Meeting x WELCO Lab "Global Health" Special Edition – The Future of International Health with Japanese Health Tech Companies
On May 27, our own Mr. Umeda spoke at the Beyond Meeting organized by the NPO ETIC.
This meeting is a "strategy meeting" where companies participate as "agenda owners" to discuss and offer new ideas for solving social and regional issues and creating new value. This time, our company's Mr. Umeda participated as an agenda owner in collaboration with WELCO Lab, in which we participate.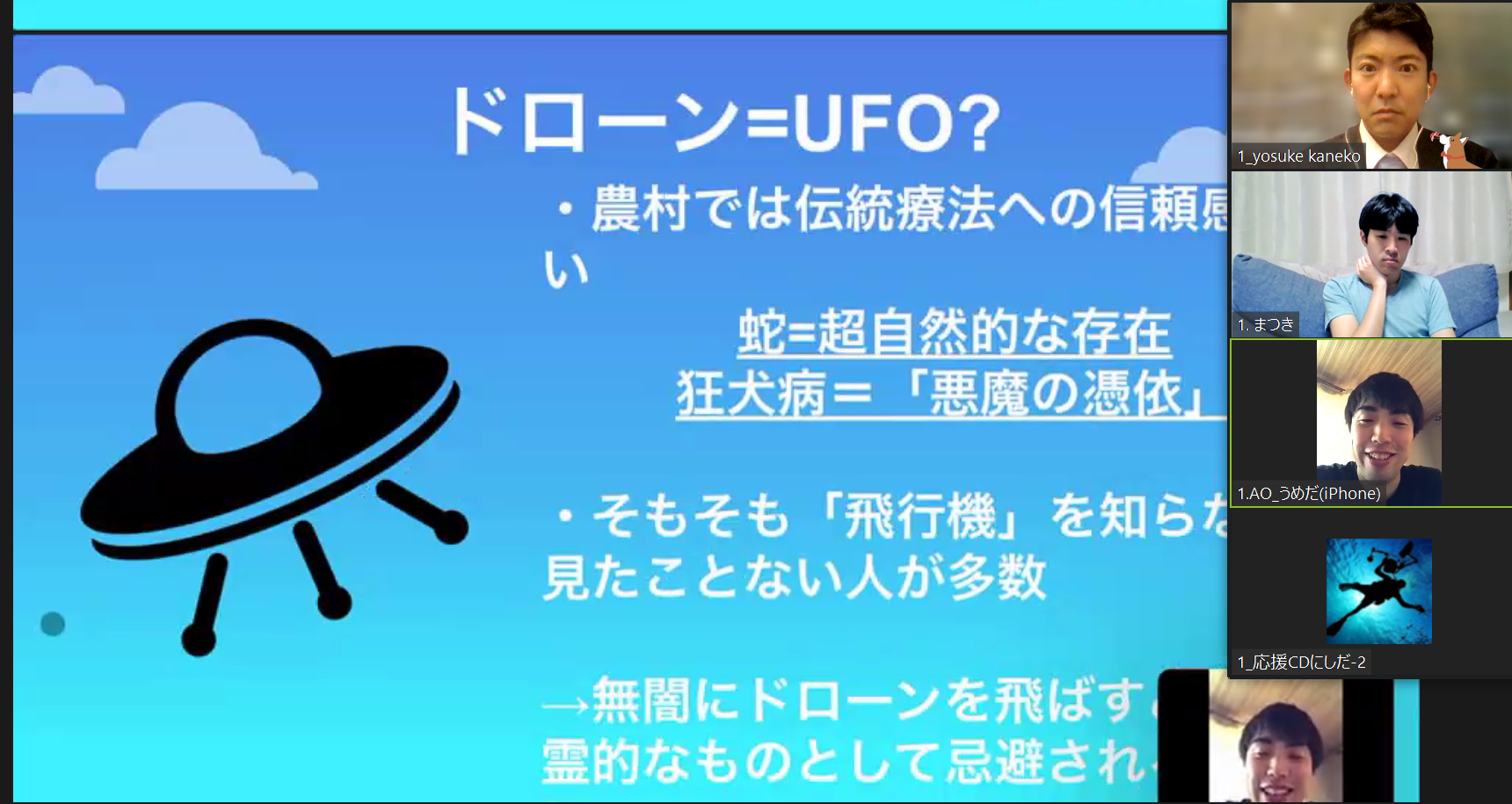 We were able to introduce the impact of our drones on Africa and Asia, as well as receive many new ideas from the more than 20 participants in a lively exchange of ideas on what is needed to get people in the region to accept this completely new technology.