Member Introduction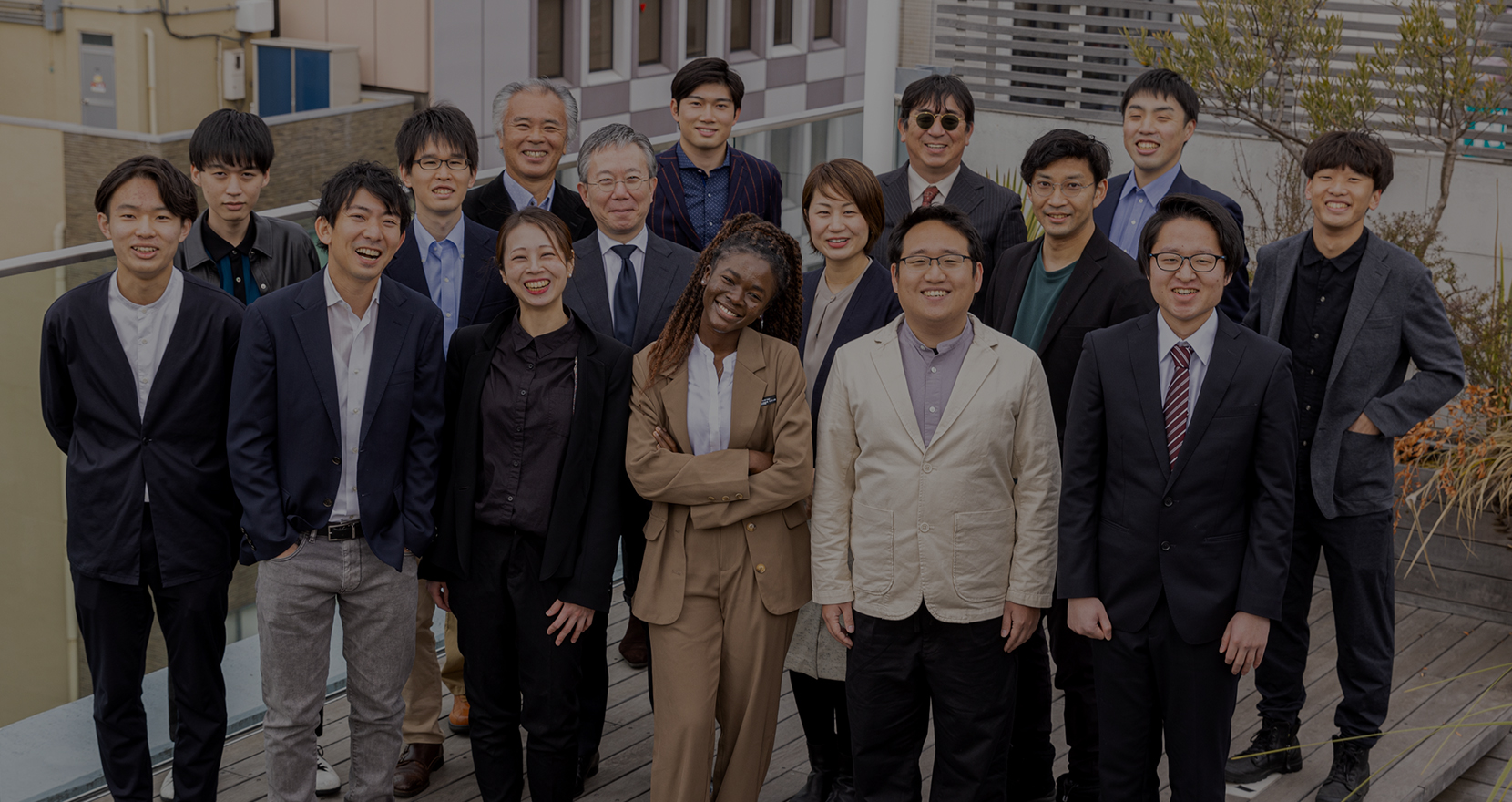 – Management Team –
Managing Director
Founder & Chief Executive OfficerYosuke Kaneko

Chief Research and Development Engineer, Disaster Response Aviation Technology Team, Aeronautics Engineering Division, JAXA
Chief Strategy Officer, Terra Drone
Accenture Strategy Manager
Unmanned Aircraft Operation Management System Committee Member
Global UTM Association Member
Graduated from Keio University, Faculty of Economics

Director
Chief Operating OfficerTakayoshi Koyama

Managing Director, ASTROSCALE JAPAN Inc.
Yamato Group Global Strategy Headquarters Function (General Manager, International Strategy Headquarters, Yamato Global Logistics Japan Co., etc. )
Honda Motor Co.


Held multiple positions as Head of Overseas Divisions in the Global HQ (General Manager, Africa & Middle East Division , Africa & Middle East Regional Operations / General Manager, Asia & Oceania Overseas Operation Office, Asia & Oceania Regional Operations, etc.)

Held multiple positions as Head of Overseas Subsidiaries ( France,Italy, etc.)

Graduated from Sophia University, Faculty of Foreign Studies, Department of English Studies

Director

Soki Ohmae

Co-founder / Managing Partner of DRONE FUND
Professor of Digital Marketing, Business Breakthrough University
Founder and CEO of CREATIVE HOPE, Inc.
Dronegrapher®
Vice Chief Executive Officer

Masaki Umeda

Research Assistant, The Institute of Energy Economics, Japan
Business Incubator, WASSHA Inc.
Project Assistant, U.S.-Japan Council
B.S. in Social Infrastructure, School of Engineering, The University of Tokyo
Research on socio-economic evaluation of drone blood delivery business in African countries
– R&D Advisor Team –
Chief Research and
Development OfficerKatsuya Hasegawa

Researcher, JAXA Japan Aerospace Exploration Agency
Ph.D. of Medicine / Ph.D. of Engineering / Bachelor of Agriculture
Development of drones for Antarctica, Vanuatu volcanoes, and other special environments
Research on inter-island medical supplies transportation using drones (Amami Oshima Medical Association), etc.
Member of Amami Islands Medical Future Council
Director, Society for Human Resource Development
Director of Finance, Institute of Image Electronics and Imaging Engineers of Japan

Pro Bono R&D Advisor
(Consultant Team)Toshiyuki Takeda

Partner (Representative Partner), Misono Sogo Law Office
Involved in the preparation of the "Guidelines for the Risk Assessment of Unmanned Aircraft Operations for the Examination of Safety Assurance Measures" as a member of the Fukushima Robot Test Field Risk Assessment Guideline Preparation Working Group.
Has been involved in the study of risk management for drone operations and related legal arrangements, such as giving a lecture on legal arrangements for drone flights over private property to the Municipal Network for Drones and Flying Cars (UIC2-Japan).
Recent publications include "Introduction to Drone Utilization: A Handbook for Social Implementation in the Level 4 Era" (co-authored, University of Tokyo Press).
– Business Team –
Head of Africa Business

Mary Yeboah Asantewaa

Marketing &
Communication SpecialistShin Tsunoda

European business Consultant

Ralph Ankri

Pro Bono BD Global Strategy

Masahiro Yamaguchi

Pro Bono Project Consultant
(APAC Business)Kanae Kawashima

Pro Bono Project Consultant
(DX Design)Takefumi Takagi
– R&D Team –
Technical Lead

Hiroki Kato

Technical Specialist(Hardware)

Juhoe Kim

Air Control Specialist

Yoshiichi Soshino

Technical Specialist

Yu Takagi

Technical Specialist

Kotaro Hirayama

Technical Specialist

Ayane Fukushima

Technical Specialist (Software / AI)

Mako Yokozawa

Technical Specialist (Software / AI)

Kazuki Hoshi

Pro Bono Technical Specialist
(Consultant Team)Sumie Soneoka

Pro Bono Technical Specialist

Masamitsu Kawamoto

Pro Bono Technical Specialist

Shunsuke Nakatani

Pro Bono Project Consultant
(Biological R&D)Daniel Addo-Gyan
– Backoffice Team –
Technical Team Support / General Affairs

Mayu Kakushin

Human Resources / Accounting Specialist

Shotaro Fujimoto
– Local Support Team –
Sierra Leone / System and database Administrator, Njala University

Lamin Josephus Kargbo

Sierra Leone / Network Planning Manager, Electricity Distribution and Supply Authority

Abdul Conteh

Bhutan /Marketing / Partner, Drukhost, Green e-Solutions

Sangay Tshering