Malaria Control Measures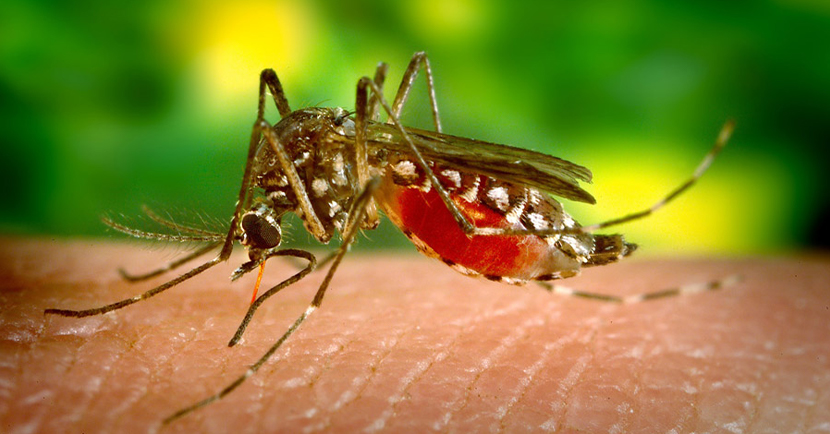 Malaria, which is transmitted by the bite of a mosquito carrying the malaria parasite, is still endemic in tropical and subtropical regions of the world. According to the World Malaria Report issued by WHO on December 2022, 247million people has been infected , and out of these, about 619,000 people died, just one year in 2021. In addition to malaria, mosquitoes also carry pathogens such as dengue fever and yellow fever, which is causing serious damage, especially in developing countries. To prevent health problems caused by mosquitoes, preventive measures must be taken to prevent mosquitoes from occurring in the first place.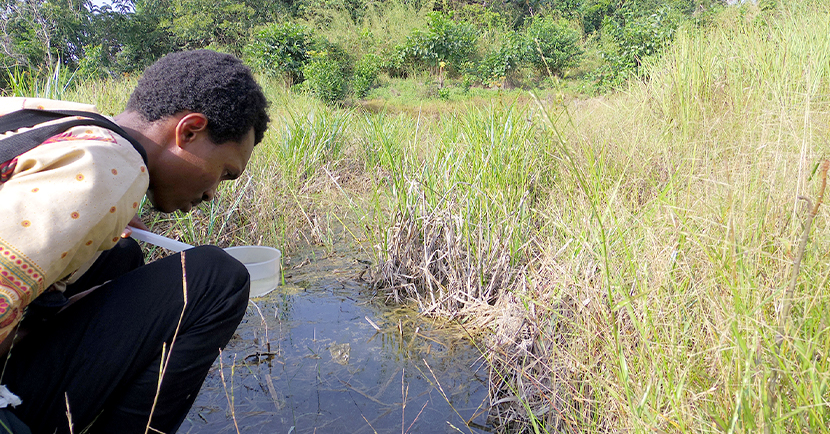 SORA Technology is focusing on malaria control as a first step towards its goal of solving particularly emergent social problems in developing countries. Until now, malaria control has been mainly focused on approaches against adult mosquitoes, such as the use of mosquito nets and insecticide spraying, but while these approaches have been effective for indoor malaria control, they have been insufficient for outdoor control and reducing the potential risk of malaria infection. In response to this, the Larval Source Management (LSM) approach, which manages water bodies that serve as habitats for mosquito larvae, has been attracting attention in recent years. This method, however, requires searching for puddles that may be infested with mosquito larvae, and then spraying all discovered puddles , done all manually, which has a huge issue in terms of execution cost.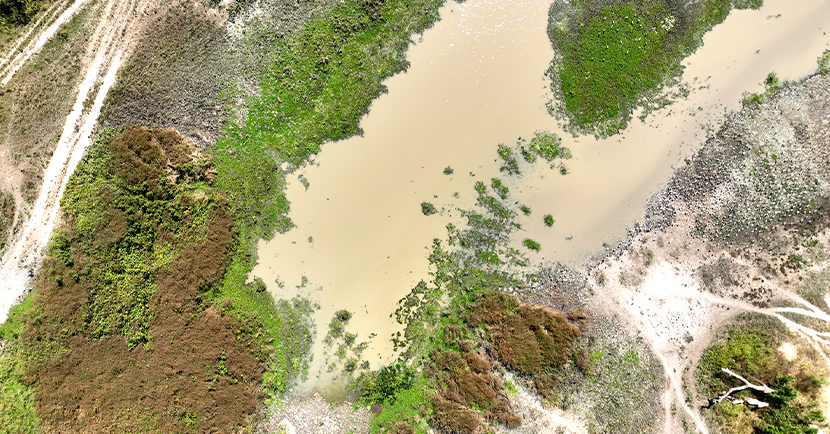 SORA Malaria Control, provided by SORA Technology, combines aerial photography data from our in-house developed fixed-wing drones, with multiple AI technologies, to efficiently identify and manage puddles with a high risk of serving as habitats for mosquito larvae. And thanks to the aerial imaging technology of fixed-wing drones that can cover large areas, this solution also enables cost-effective implementation of LSM by limiting insecticide application to puddles at high risk of mosquito larvae breeding, while greatly reducing labor cost which is essential for puddle detection,
Through the provision of SORA Malaria Control, we will contribute to the elimination of malaria, which claims so many lives, and to the realization of global health.