CEO Kaneko joins the first "Global Health Academy" as speaker and panelist
On December 5, 2022, the Volunteer Group of Business Leaders Supporting Global Health held the memorable first session of the Global Health Academy, a program designed to promote understanding and increase interest in services and corporate activities that contribute to global health.
In addition to SORA Technology, Shibusawa and Company, Inc., NEC Corporation, and Shionogi & Co., Ltd. also participated in this Academy. Each company gave a presentation on the theme "Leadership of Japanese Companies in the Field of Global Health – Technology Chapter". Mihoko Kashiwakura from the Bill & Melinda Gates Foundation moderated the second half of the Academy, which featured a talk session on the "100-day mission," which is also on the G7 agenda.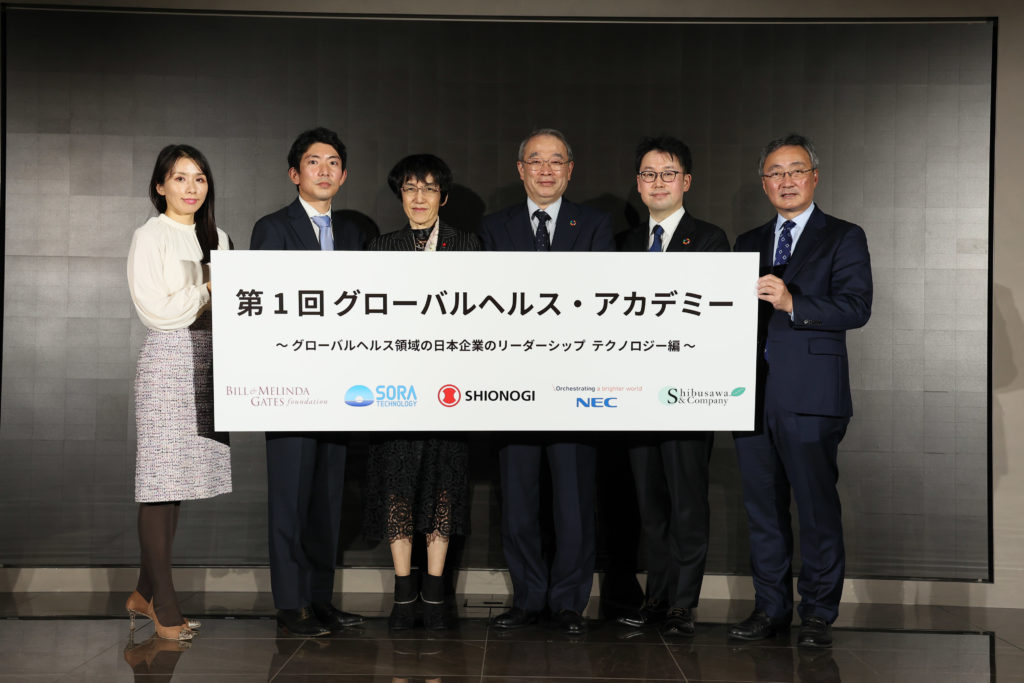 Yosuke Kaneko, CEO of SORA Technology, gave a presentation titled "Drone Technology and Development of Predictive Analytics AI Opens the Door to a New Approach to the three major Infectious Diseases", in which he explained SORA Technology's new solution to malaria control, which uses drone technology and risk analysis AI to reduce the cost of LSM (a method of reducing the number of mosquito larvae themselves by spraying insecticide in water bodies where mosquito larvae may breed). He also mentioned that SORA Technology aims to foster human resources and improve the employment rate by creating industries in developing countries through education on advanced technologies such as drones and AI. As an example, he introduced the collaboration with a local university in Sierra Leone.
Regarding the 100-day mission, Kaneko said, "It is important to establish a system to detect infectious diseases in developing countries," and expressed our wish to "contribute to the local situation of infectious diseases, which is difficult to grasp from Japan, through data collection and data utilization on the frontlines, taking advantage of the speed of a startup". SORA Technology will contribute to global health from the field of technology by applying advanced technology from Japan to the frontlines of Asia and Africa in order to realize a safe and prosperous society.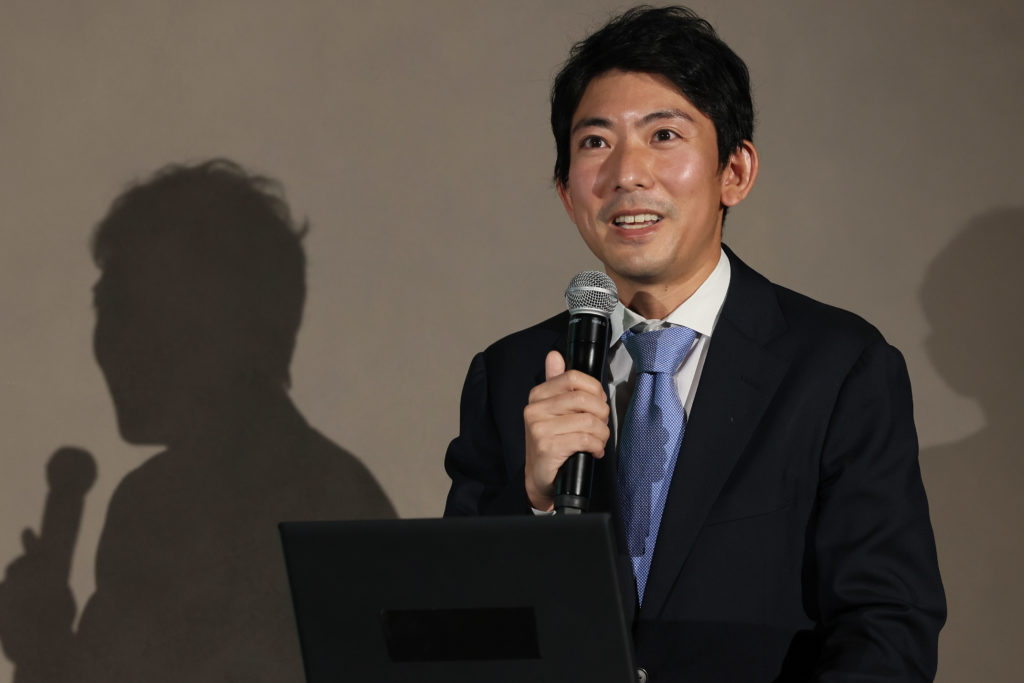 Details are available below.
・PR TIMES(Only Japanese)
・YouTube(Only Japanese)
[ About SORA Technology ]
SORA Technology creates new social infrastructures using drones and other air mobility technologies with the mission of :
・Transform people's way of life from「The air (SORA)」(SORA=The sky, in Japanese).
With a global perspective, we aim for pioneering social implementation in developing countries.
While contributing to solving urgent social issues such as malaria and other infectious diseases and last-mile delivery, we will conduct our business as a single package that also includes actions such as supporting the introduction of legislation, drone operation management systems (UTM), and drone licenses.
We also aim to realize "reverse innovation" to developed countries based on the operation and technology we have cultivated in developing countries, to realize :
・A sustainable society resilient to disasters and epidemics by utilizing 「The air (SORA)」.
and :
・Safe and integrated management of 「The air (SORA)」 throughout the world.