【Notice】Sora Technology Selected for JETRO's GSAP Program in the Deep Tech Sector
Sora Technology Co., Ltd. (Headquarters: Nagoya, Aichi, Founder and CEO: Yosuke Kaneko), with a mission to "revolutionize human life from the sky (SORA)," has been selected for the Deep Tech sector of the Global Startup Acceleration Program (GSAP). GSAP is organized by JETRO (Japan External Trade Organization) with the cooperation of the Cabinet Office and the Ministry of Economy, Trade and Industry, aimed at supporting the overseas expansion of domestic startup companies.

Sora Technology applied to the GSAP Deep Tech sector with a system that combines drones and artificial intelligence (AI) to eliminate malaria-carrying mosquito larvae (larvae) in regions like Sierra Leone in West Africa. This system, named "SORA Malaria Control," uses fixed-wing drones to measure factors such as puddle size, water depth, and water temperature. It then sprays insecticides on puddles with a high risk of larvae infestation, resulting in more environmentally friendly and cost-effective eradication compared to conventional methods.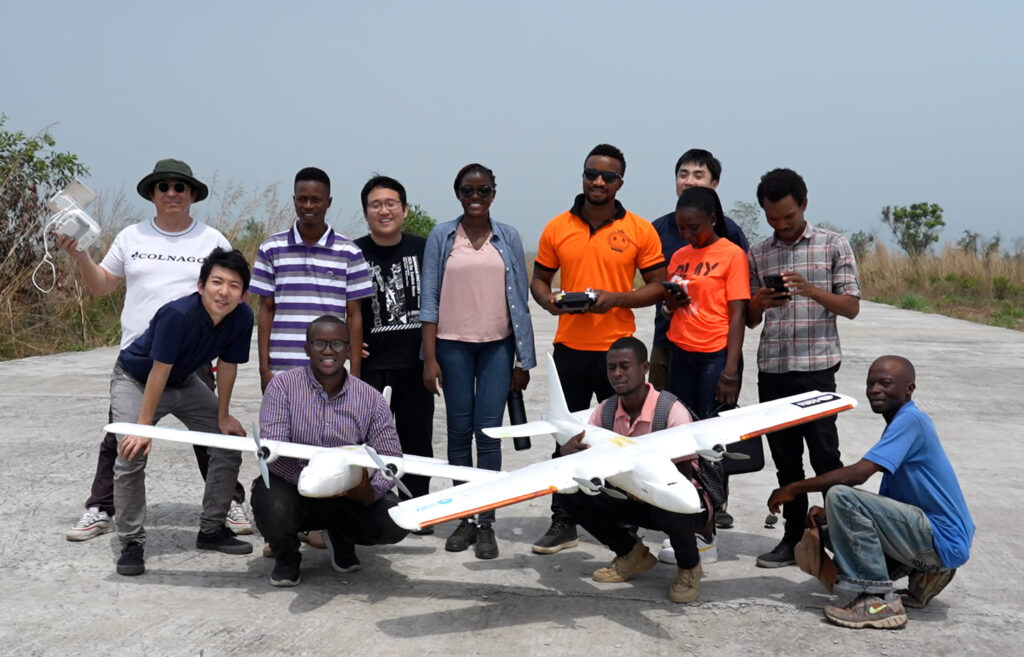 ■About GSAP:
GSAP stands for Global Startup Acceleration Program. It is a program that collaborates with JETRO and top-level accelerators worldwide to support the overseas expansion of startup companies. It selects a total of 100 participating companies across six specialized fields, providing them with insights into global expansion and connections to overseas markets.
Learn more about GSAP(Japanese)
■About the Deep Tech Sector:
The Deep Tech sector focuses on areas such as IoT, robotics, and mobility. It aims to facilitate fundraising in the global market, business partnerships, and the acquisition of a global network. Participants receive support from Berkeley SkyDeck, a global startup accelerator at the University of California, Berkeley, and participate in various programs at UC Berkeley, aiming to acquire knowledge of overseas expansion and design market entry strategies.
Learn more about the Deep Tech sector(Japanese)
■About SORA Technology Co., Ltd.:
SORA Technology, with the mission to "revolutionize human life from the sky (SORA)," creates a new social infrastructure centered around air mobility, primarily utilizing drones. It aims to pioneer social implementation in developing countries, contributing to the resolution of urgent social issues such as infectious diseases like malaria and last-mile delivery. SORA Technology also engages in a comprehensive business package that includes legal framework development, drone operation management systems (UTM), drone licensing, and more.
Furthermore, leveraging the operational and technological expertise acquired in developing countries, SORA Technology aims for reverse innovation in advanced countries, realizing a sustainable society that uses "SORA (the sky)" to withstand disasters and epidemics and the safe management and integration of "SORA (the sky)" worldwide.
For inquiries related to this matter:
SORA Technology Co., Ltd. PR: Sato
E-mail: ichiho.sato@sora-tech.com