【Media】SORA Technology was featured in an English-language public relations magazine published by the Japanese government.
KIZUNA, an international public relations magazine published by the Japanese government, features female employees working on the front lines of malaria eradication
Malaria, one of the world's three major infectious diseases along with acquired immunodeficiency syndrome (AIDS) and tuberculosis, is transmitted by certain mosquitoes.
SORA Technology is working in Sierra Leone to control mosquito outbreaks using its proprietary technology that combines drones and artificial intelligence (AI).
Mary Yeboah Asantewaa , the African employee working on the front lines of this effort, was featured in KIZUNA, an English-language PR magazine published by the Japanese Cabinet Office.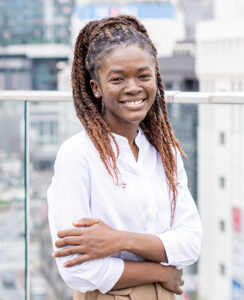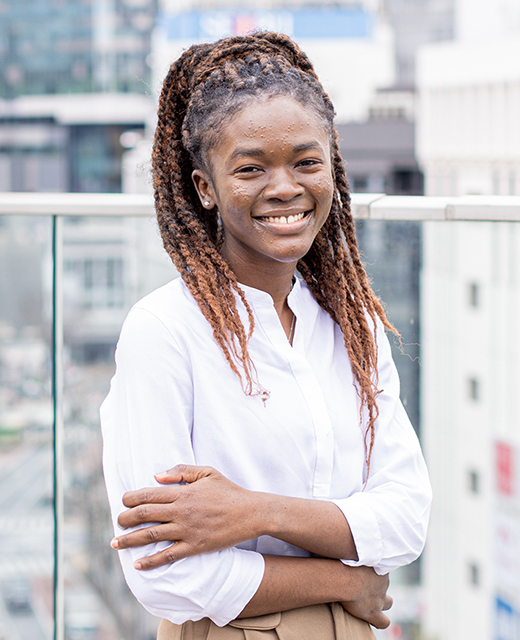 Mary, a Health Tech/Africa Business Specialist (now Head of Africa Business), is responsible for business development, including networking and coordination in Africa. She talks about how she came to study in Japan and her passion for this job.
<KIZUNA, the Japanese government's international public relations magazine>
Title:Drone Surveillance of Malaria: A Japanese Startup's Global Health Efforts
Date:30/6/2023
https://www.japan.go.jp/kizuna/2023/06/drone_surveillance_of_malaria.html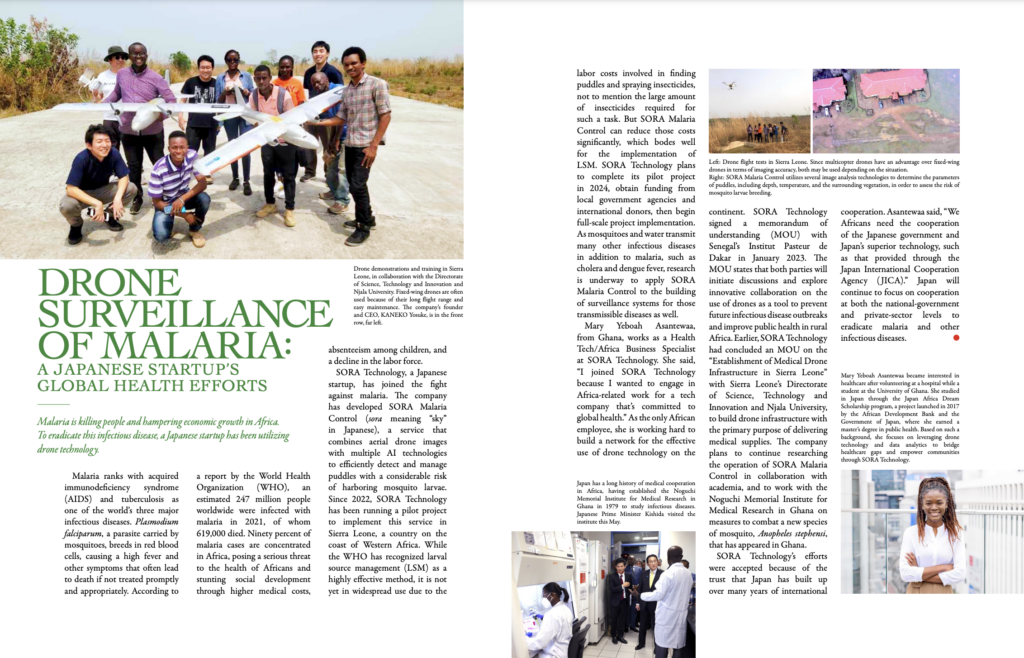 <SORA Technology Inc.>
https://sora-technology.com/en/
With the mission of "changing the way people live from 'SORA'", we are pioneering efforts to combine drones and AI to build preventive measures for malaria and other infectious diseases in the Global South, especially in Africa.
Furthermore, by providing a one-package service that includes support for the introduction of legislation, drone operation management systems (UTM), drone licenses, etc., we will contribute to solving global issues in the field of global health.
<Contact Us>
Please use the inquiry form on our website.