【Notice】Tokyo University and Akita University Collaboration Accepted into NEDO's SBIR Promotion Program Development Project for High-Payload, Long-Endurance Fixed-Wing UAV
SORA Technology, Inc. (Headquarters: Nagoya, Aichi, Founder and CEO: Yosuke Kaneko, hereinafter referred to as "Sora Technology"), with a mission to "Transform Lives from the Sky ('SORA')," is thrilled to announce that its development project for a high-efficiency fixed-wing UAV capable of long-duration flights has been accepted into the 2023 fiscal year NEDO's SBIR Promotion Program (Comprehensive Support*). This project aims to achieve high-efficiency flight capabilities and contribute to solving the last-mile delivery challenges for pharmaceuticals in developing countries.
*Comprehensive Support: A program conducted seamlessly by the Ministry of Economy, Trade, and Industry (METI) and NEDO for Phases 1, 2, and subsequent support.
Link to NEDO's SBIR Promotion Program

About the SBIR Promotion Program
This program, coordinated by the Cabinet Office, plays a crucial role in the "Japanese version of the SBIR (Small/Startup Business Innovation Research) system." The program aims to promote research and development by startups and others, contributing to the resolution of diverse societal issues and the smooth implementation of research outcomes, with the New Energy and Industrial Technology Development Organization (NEDO) participating.
Collaborative Research Details
Sora Technology is collaborating with Prof. Tsuchiya's laboratory at the Graduate School of Engineering at the University of Tokyo (referred to as "Tsuchiya Lab") and Prof. Sakurai's laboratory at Akita University (Tajima, Yoshida, and Sakurai Labs) to develop a fixed-wing UAV capable of carrying a payload of 5kg and flying for over 50km. The project aims to achieve this through the optimization of aerodynamic performance by optimizing the aircraft's shape and the development of high-efficiency motors to enhance the electric propulsion system's efficiency.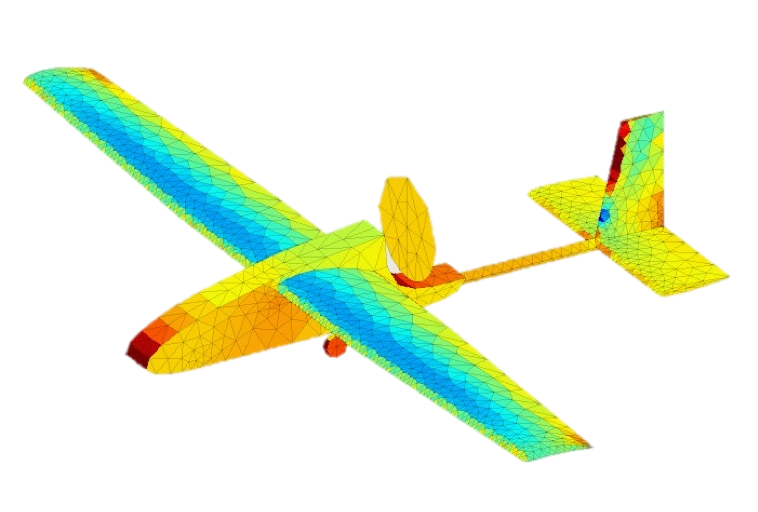 Addressing Challenges
In this project, Sora Technology aims to use the developed fixed-wing UAV to address the challenges of last-mile delivery of medical supplies in emerging countries in Asia and Africa. In regions where land transportation is severely limited, such as in emerging countries, trucks and motorcycles often face logistical difficulties. To overcome these challenges, a fixed-wing UAV capable of carrying substantial payloads and flying for extended periods will ensure stable and efficient delivery of medical supplies to remote areas. Additionally, the zero-emission feature of the fixed-wing UAV during flight contributes to reducing the environmental impact on the planet.
About SORA Technology, Inc.
SORA Technology, with the mission of "Transform Lives from the Sky ('SORA')," is creating a new social infrastructure centered around drones and air mobility. The company is dedicated to implementing advanced solutions for pressing societal challenges in emerging countries, including addressing infectious diseases like malaria and last-mile delivery. SORA Technology's activities encompass comprehensive support, including legal frameworks, drone operation management systems (UTM), and drone licensing, based on its experience in emerging countries. The company also aspires to reverse innovation by applying expertise developed in emerging countries to advanced nations, realizing a sustainable society that harnesses "SORA" and ensuring the safe management and integration of "SORA" worldwide.
Media Contact
SORA Technology, Inc. –
Public Relations: Ichiho Sato
Email:ichiho.sato@sora-tech.com