SORA Technology was selected for "S-Startups", a startup certification program of Shibuya Startup Deck
SORA Technology was selected as the first company to be certified under the "S-Startups", a startup certification program of the Shibuya Startup Deck, a consortium that supports startups through industry-government collaboration between Shibuya Ward and private companies.
 SORA Technology is focusing on overseas business development, and we are honored to participate in the "S-Startups" activities in Shibuya, where we can expect to increase our appeal to potential users overseas.
We believe that setting up an office in PORTAL POINT SHIBUYA will promote the recruitment of foreign personnel and exchange with other startups, and will give birth to new ideas, which will further accelerate our business development.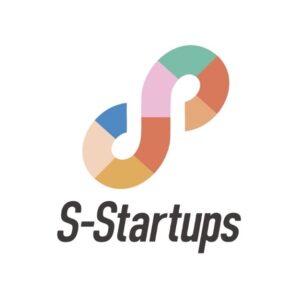 【About S-Startups】
"S-Startups" is based on the mission of creating an environment where startups can continue to challenge themselves without fear, like a "Stream" flowing from "Shibuya" in a "Scramble" environment through the Shibuya Startup Deck, and certifies and supports startups that grow from Shibuya to the world.
Through this program, we aim not only to support startups that continue to take on challenges, but also to enhance the presence and growth of startups that provide new value to the world.
【About Shibuya Startup Deck (SSD)】
"Shibuya Startup Deck" is a team that supports the development of startups through industry-government collaboration.
The name, derived from the deck (board) of a skateboard, refers to Shibuya, a mecca of street culture, and is meant to be a place that produces many startups that, like skateboards, can fall down many times,  but ultimately jump high.
Many successful companies are members of the SSD, and based on their own real entrepreneurial and management experiences and expertise, they not only advise the Shibuya Ward's startup support policy and ensure its direction, but also help startups grow through the provision of concrete "places" and projects.
【About SORA Technology Co.,Ltd.】
SORA Technology creates new social infrastructures using drones and other air mobility systems with the mission of "Transform people's way of life from 'The Sky (SORA)' " (SORA=The sky, in Japanese).
With a global perspective, we aim for pioneering social implementation in emerging countries.
While contributing to solving urgent social issues such as malaria and other infectious diseases and last-mile delivery, we will conduct our business as a single package that also includes actions such as supporting the introduction of legislation, drone operation management systems (UTM), and drone licenses.
We also aim to realize "reverse innovation" to developed countries based on the operation and technology we have cultivated in emerging countries, to realize "A sustainable society resilient to disasters and epidemics by utilizing 'The sky (SORA)' " and "Safe and integrated management of 'The Sky (SORA)' throughout the world".